Amanda "Spike" Hady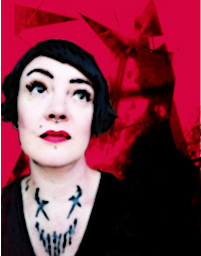 Hi! I'm Spike!
I'm an enthusiastic sketch and digital artist with a devoted passion for art, music and technology! I'm also an avid billiards player who enjoys spending my leisure time surrounded by family and friends (if I'm not working on something creative that is)!
I'm the perfect candidate for establishing something fresh, new and innovative to assist you in reaching your creative goals. I keep myself current in regards to the latest design trends and the technologies that bring them to life!
Call or email me today! I'd love to have a chat!