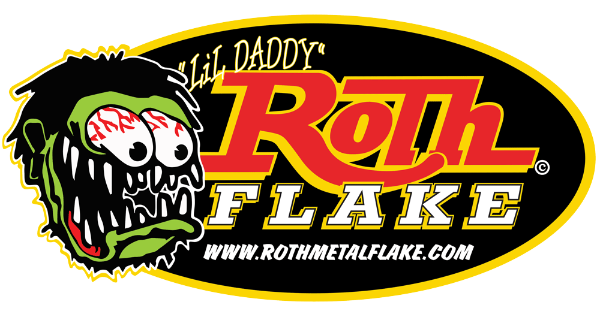 We are very proud to announce that we have recently become an authorized distributor for the Mack Brush Company as well as the "Lil Daddy" Roth Flake product line! We have stocked our shelves full of all your pinstriping and painting needs to get your creative on!
Do you know what the best part of being an authorized distributor is? Aside from meeting all of you like minded creatives...if we don't have it on our shelves ready to rock out on your project, we can get it here POST HASTE! In the meantime, here's a little bit about our partner...
"From classic Metal Flake and Lettering Enamel to our wild Skitzo Pearl Factory colors and the supreme Lil' Daddy Roth Rattle Bomb©, we've got the Freekin' Colors for you! Also,  Lil' Daddy Roth's Pro Painter Series Lettering Enamel has 24 Alkyd Enamel colors to choose from. You can even mix and match and Blend to make New Colors!" 
Stop in and get yours today!