And Everything Else . . .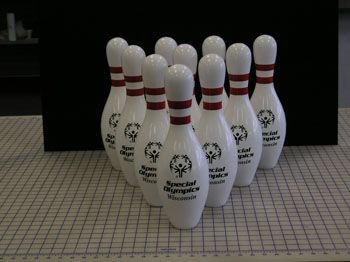 If it has a shape or object, text or a picture on it, it's a sign . . . as small as a postage stamp or as large a billboard, it's a sign. And we can provide it.
We've put signs on bowling pins, megaphones, scooters and yes, even billboards.
Think about it. Everywhere you look, there's a sign. Directional signs, traffic control signs, business signs, and on and on it goes. If you haven't found exactly what you were looking for in the above list, contact one of our representatives. We will work with you to come up with the best SOLUTION for your particular need.