Real Estate/Development/Site Signs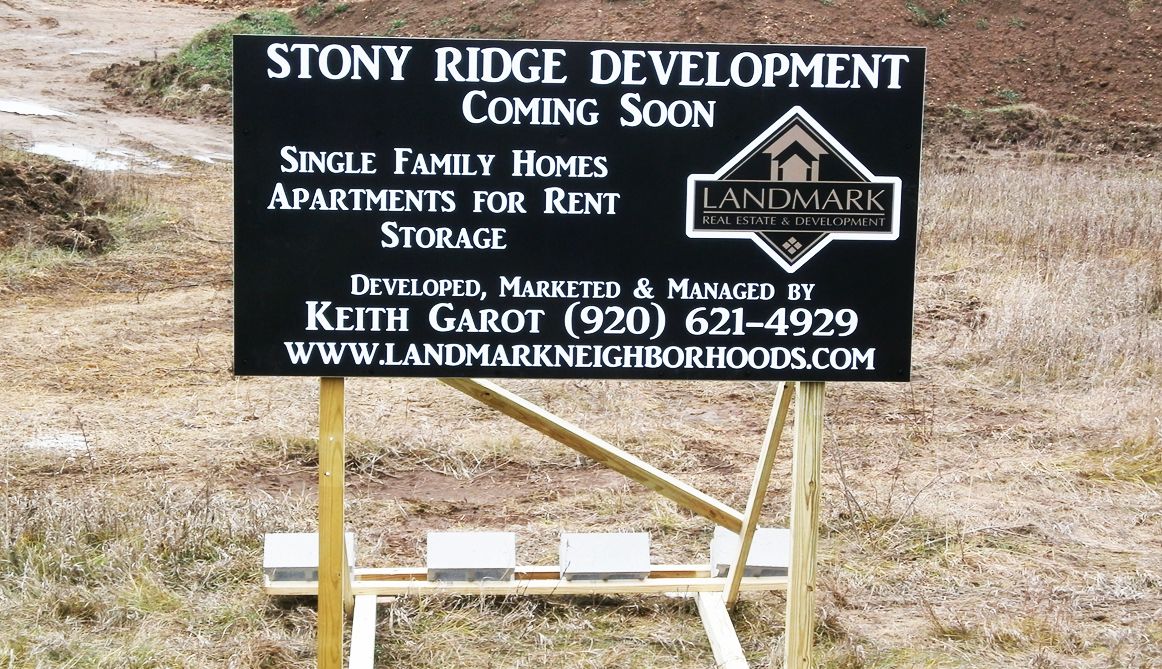 Site signs provide the information propective tenants or purshasers need. Ideal for construction sites, commercial businesses and real esate developments, site signs convey the message and inform prospective clients of availablility.
Make an advertising statement with high-quality, customized site signs. All sizes are available for a 4' x 4' up to and 8' x 12'. We will work with you to determine the best size and confirm with local authorities to insure we meet ordinance requirements for size and placement.
High impact, high visibilty signs draw attention to your property and using full color digital graphics will only increase the interest.