Vehicle Lettering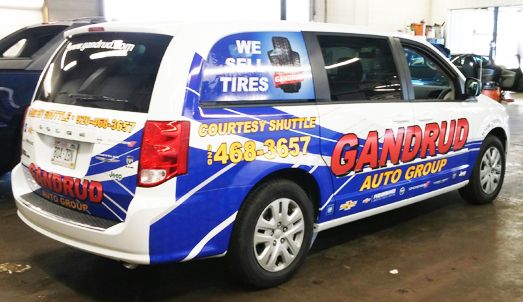 How about turning your vehicle into a moving billboard? To draw attention to your business and help customers contact you, every car, truck and van used for business should have your logo, phone number and web site. Lettering can be placed on the doors or windows or both. We can provide custom lettering and logo adhesives to dress up your vehicle and spread the word around town. Or, to make a bigger splash, we can wrap your entire vehicle with a custom, full-color design. We'll help you take advantage of the free ad space your vehicle provides.
And, if you are looking to customize your boat, motorcycle, 4 Wheeler or even a scooter, we can help.
We take photos and measurements and customize your graphics to fit your vehicle - what ever it is.
Check out our Product Gallery for samples of vehicle graphic jobs we've done in the past.